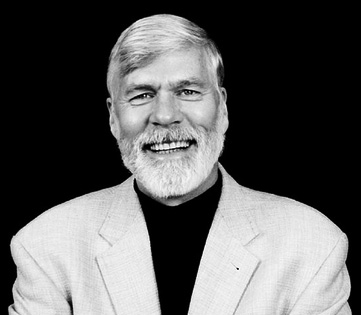 Jim Tamm
Jim Tamm is a former judge and an expert in building collaborative workplace environments, with 40 years of experience in the field of alliance building and conflict resolution. As a Senior Administrative Law Judge for the State of California for 25 years, Jim mediated more than 1,000 employment disputes.
His legal decisions have impacted national labor policy in the US, and he has authored training materials that have been published in fourteen languages. The California Senate, the California Assembly and the California Public Employment Relations Board have all honored Jim for his work building more collaborative employment environments.
His most recent book, Radical Collaboration (co-authored with Ron Luyet) was on Amazon's top seller lists for workplace, organizational psychology, collaboration and negotiations books for most of the past nine years. He is a former law professor and is currently on the faculty of the International Management Program of the Stockholm School of Economics, the Management Education Program at NASA, and the Leadership Academy of the University of California, Santa Cruz, and the Wallenberg Institute in Sweden.
Jim has a diverse client base of international organizations ranging from the United Nations, NASA, Toyota and Boeing, the US Army and Navy, to universities, financial institutions, pharmaceuticals and toy companies.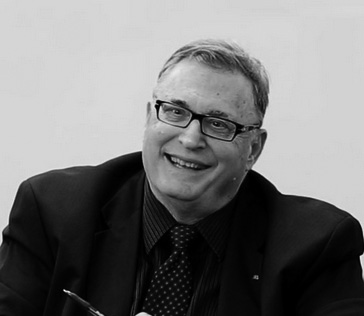 Ron Luyet
Ron Luyet is co-founder of The Green Zone Culture Group whose consulting practice focuses on building collaborative work environments and he is a Senior Global Consultant with Business Consultants Inc. of Japan. He is co-creator of the Radical Collaboration partnership building training program now offered in countries around the globe. He is co-author of two books: Radical Collaboration: Five Essential Skills to Overcome Defensiveness and Build Successful Relationships (with Jim Tamm) which has been on Amazon's top seller lists for workplace, negotiations and organizational psychology books for most of the past nine years, and Where Freedom Begins: The Process of Personal Change with Marion Pastor.
For more than 30 years he has consulted with many premier companies and organizations seeking to understand the social intelligence dynamics that drive success including: The Boeing Company, Proctor and Gamble, Eli Lilly, Seagram's Wine & Spirits, Idaho Power as well at NASA, The United Nations, U.S. Department of Defense, The National Cancer Institute and the U.S. Army.
Internationally, he regularly presents programs for The Human Element Sweden as well as training programs in Denmark, England, Canada, Seoul and Singapore. Twice each year in Japan, Ron presents an 8 day Ningen-Ryoku "Human Power" Leadership Program for Japanese Senior Executives focused on building social capital through increasing social Intelligence skills.
He is a master group facilitator and coach whose classic instruction came from such group dynamics pioneers as Dr. Carl Rogers and Dr. Will Schutz. Ron worked closely with Dr. Schutz for more than 30 years, and helped in the design of The Human Element program an integrated approach for building trust and collaboration in the workplace.
Ron co-founded The Institute for Personal Change in San Francisco, which provides a structured, intensive therapeutic program for personal growth exploring effects of childhood experiences on adult effectiveness.
Ron's early career was in the field of counseling and drug treatment. He was Chairman of the Palo Alto Community Drug Abuse & Prevention Program. Ron has long been a student of meditation and comparative religions and is interested in the blending of western psychology with eastern introspective methods. He was introduced to contemplative practice by Allan Watts in the 60s and has studied with many in the transpersonal field. He lives in Davis, California.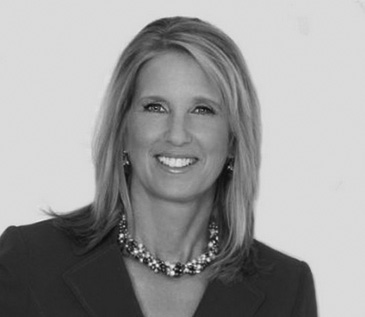 Celeste Blackman
Celeste is an international consultant and co-founder of The Green Zone Culture Group, a consortium of radically collaborative professionals dedicated to creating superior ways to work together. Her focus is on helping individuals, teams and leaders cultivate the mindset, attitude and skills that are required for building high-trust, collaborative relationships. These trust-based relationships are the foundation of Green Zone cultures. The pay off for working in the Green Zone is an environment that inspires people to be there best. It is where human energy soars, employees care about their work and  each other. Together they achieve extraordinary results.
Celeste is an adjunct faculty member at the Wharton School of Business where she teaches communications in the Executive MBA program. She is an advisor to the Advanced Learning Institute in Boulder, CO and on the Advisory Board for Unity Plaza, in Jacksonville, FL.
For over 20 years, Celeste's focus has been on the human side of business. She is passionate about helping people work better together so they can reap the rewards of positive, collaborative relationships. Using the latest in neuroscience and interpersonal neurobiology, Celeste helps leaders and managers develop practical skills for engaging and inspiring people to achieve their best. Outcomes from implementation of her programs, include improved health, greater productivity, enthusiastic engagement, deeper levels of trust, and enhanced creative and collaborative problem solving.
Celeste has worked with a wide range of clients including NASA, The Human Element Sweden, Chevron, Idaho Power, Business Consultants of Japan, The United Nations, the National Institutes of Health and the National Cancer Institute. A certified Marshall Goldsmith coach, Celeste has been coaching clients regarding career, life and performance issues for nearly 20 years. She is the former Manager of the San Mateo County Hospital Consortium's Career Fitness Center, where she provided training and coaching as part of a comprehensive retention strategy. Prior to that, she was the Director of Corporate and Career Education at Maryville University in St. Louis, Missouri.
Celeste is certified in all FIRO instruments, The Human Element®, Radical Collaboration® and The Implicit Career Search, along with the MBTI®, the Step II®, the ARSENAL, and the BarOn® EQ-i. She holds a Masters degree in Public Administration and was a recipient of the Presidential Management Internship Award. Her Baccalaureate degree is in Communications. Celeste is on a mission to help people achieve their fullest potential both individually and interpersonally.